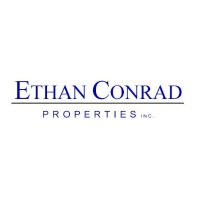 Sacramento

,

California

95834
Job Description
The Project Manager is responsible for managing the construction phase of commercial construction projects. This position reports directly to the Senior Project Manager and the Director of Construction.
Responsibilities and Duties
Overall responsibility for the project success. Oversees Superintendent and Project Engineers.
Procure bids and awards subcontracts binding subcontractors to the schedule and design documents.
Is responsible for accurate job cost postings
Review and estimate project general conditions and requirements.
Reviews manpower costs and make predictions with the Superintendent for self-performed work.
Coordinate and supervise consultants to the Design and during the construction phase.
Facilitate design decision-making.
Ensure requested changes in design are implemented and carried onto MEP.
Liaison with agencies to obtain required entitlements and permits.
Review documents for compliance to Company protocols.
Evaluate options for value engineering.
Participate in design review meetings.
Track and report on project timelines for projects in progress.
Participate in budget and prepare schedules for projects assigned to you.
Reviews projects in progress and prepare weekly updates.
Review details for practicality of construction and budget feasibility.
Review and provide comments on final concept drawings and working drawings.
Participate in final review of completed projects.
Prepare and submit close out documents.
Review all submittals for compliance with the specifications.
Work with Superintendent for schedule slippage and prepare a recovery plan
Required Experience
A bachelor's degree is required, or equivalent workplace experience. A minimum of three (3) years of preconstruction phase management experience or five (5) years of experience in construction management is required.
Required Skills
The Preconstruction Project Manager should possess strong team building; interpersonal; decision making, problem solving, and negotiating skills. This position requires excellent verbal and written communication skills, intermediate to advanced knowledge of Procore and Microsoft Office (Outlook, Excel, Word, PowerPoint and Project. This position requires the ability to work on multiple tasks thou out the workday.
PI194087400
Preferred Years Of Experience:
7
Year(s)
Education Required:
4 Year Degree - BS
Employment/Position Type:
Full Time
Travel:
Up to 10% Travel
Authorization:
US