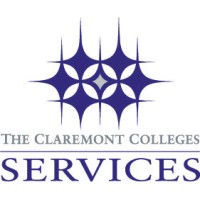 Claremont

,

California

91711
Job Description
Journeyman Electrician (Onsite; Full-Time)
The Claremont Colleges Services (TCCS) is the central coordinating and support organization for a highly regarded cluster of seven independent colleges known as The Claremont Colleges. TCCS with a staff of 300, provides exceptional shared services to 9,000 students, and almost 3,600 faculty and staff. TCCS staff work in both student-facing services as well as administrative and operational services. Our numerous departments are located throughout The Claremont Colleges campus in the beautiful city of Claremont, California.
ABOUT THE POSITION
:
The Central Facilities Services department of
The Claremont Colleges Services
seeks two certified electricians with outgoing and positive personalities for the position of Journeyman Electrician.
Highlights
Excellent benefits (see below for details).

Enjoy paid time off for the winter holidays!

Work a steady 40-hour week, plus occasional overtime work.

No driving long distance to a new job each week!

Receive on-the-job training for meters and utility work.

The Journeyman Electrician repairs and maintains electrical systems and equipment in voltage ranging from 110 to 480 volts. Specific duties include:
Assist in the operation and maintenance of the campus electrical substation.

Troubleshoot electrical problems by locating and determining electrical malfunctions using test instruments.

Repair malfunctions by such methods as replacing burnt out elements and fuses, bypassing or replacing defective wiring, cleaning, and troubleshooting motors and controls, and replacing fixture ballasts.

Test electrical equipment. Bend and install wire-mold, EMT, and rigid conduit.

Install fixtures, motors, and other electrical equipment.

Inspect circuits and wiring for specified shielding and grounding. Repair or rewire systems according to building codes and safety regulations.

Repair mechanical, pneumatic, hydraulic, and electronic components of electrical equipment.

Read and interpret blueprints, electrical schematics, maintenance manuals and specifications. Troubleshoot existing installations and install new electrical systems based on this information.

Maintain as-built drawings of work undertaken to depict actual construction variances from design drawings.

Learn FMCS controls as required by updated technologies.

Vaccination
: TCCS requires the COVID-19 vaccination as a condition of employment. New employees are required to present evidence of complete COVID-19 vaccination within 30 calendar days of hire, unless a medical or religious accommodation or exemption is requested and granted.
COMPENSATION
Pay
: The hourly rate for this position is commensurate with the duties, responsibilities, and qualifications required for the position.
Benefits
: We offer a comprehensive employment benefits package including medical, dental, vision, 10% retirement contributions (no matching required), tuition benefits for employees and their dependents, group life insurance, generous time off, LinkedIn Learning, discounts for mobile plans, software, and entertainment, and access to fitness facilities and classes. For more information about our full range of generous benefits please visit
https://services.claremont.edu/benefits-administration/
. Benefits are subject to the terms and conditions in the plan or policy documents.
ABOUT YOU
You are a seasoned electrician and enjoy troubleshooting an issue and finding a solution. You are outgoing, have a positive attitude, work well on your own, and also enjoy working as part of a team. You are comfortable working with diverse individuals and are courteous and helpful when interacting with customers.
Education and Experience
: You have your Electrician Certification from the State of California and four (4) years of general electrician work experience.
In addition, you have:
Working knowledge and demonstrated proficiency in repairing and installing electrical circuitry and equipment.

Working knowledge of:


National Electrical Code,

OSHA and Cal/OSHA safety regulations applicable to the job duties, and

motor control circuits and energy management systems.


Fluent English language skills.

Strong mathematical skills, including the ability to add, subtract, multiply and divide, determine linear measurements, compute areas and volumes of conventional shapes and forms, and compute approximate weight of objects.

Basic skills with Microsoft Word, Excel, and Outlook.

The ability to be contacted by telephone during non-working hours.

The ability and willingness to work overtime and be on-call as needed.

The ability to work safely and comply with all applicable OSHA and Cal/OSHA rules.

Effective and professional communication skills with a diverse team and population of customers.

The ability to present a neat and professional appearance at all times.

Physically you can:
Wear protective clothing and equipment as required Climb ladders, crawl in attics and under buildings,

Lift and carry heavy equipment up to 40 pounds,

Bend, stoop, reach outward and overhead,

Work from heights and work in uncomfortable positions, and

Work under all weather conditions.

TO APPLY
Review of applications will commence immediately. Applications are only accepted through our applicant portal at
https://theclaremontcolleges.wd1.myworkdayjobs.com/TCCS_Careers
.
Additional Materials
: Please have the following items as a Word or PDF file ready to upload in order to complete your application.
Resume

: Include relevant experience with dates and other qualifications, and

(Optional)

Cover Letter

: Briefly, describe how this Journeyman Electrician position at TCCS fits into your career goals.

ADA/OSHA:
This job description defines the essential job duties of this position. The Claremont Colleges Services expects that employees hired for this position can perform the essential functions of this job without imposing risk of substantial harm to the health or safety of themselves or others. It may also include marginal functions, generally defined within Title I of the Americans with Disabilities Act (ADA) and the Occupational Safety and Health Administration (OSHA).
Disclaimer:
This job description has been designed to indicate the general nature and level of work performed by employees within this classification. It is not designed to contain or be interpreted as a comprehensive inventory of all duties, responsibilities and qualifications required of employees assigned to this position. When duties and responsibilities change and develop, The Claremont Colleges Services will review this job description and make changes of business necessity.
Equal Opportunity Employer:
TCCS is an equal opportunity employer. TCCS managers make employment decisions on the basis of merit, with the aim to have the best available person in every job. TCCS prohibits discrimination based on race, color, religious creed (including religious dress and grooming practices), gender (including gender identity and gender expression), national origin or ancestry, genetic information, physical or mental disability, medical condition, marital status, registered domestic partner status, age, sexual orientation, sex (which includes pregnancy, childbirth, breastfeeding, and medical conditions related to pregnancy, childbirth, or breastfeeding), military or veteran status, and status with regard to public assistance, or any other basis protected by federal, state or local law or ordinance or regulation. TCCS also prohibits discrimination based on the perception that anyone has any of these characteristics, or is associated with a person who has or is perceived as having any of these characteristics. All such discrimination is unlawful.
To apply, visit https://theclaremontcolleges.wd1.myworkdayjobs.com/en-US/TCCS_Careers/job/Claremont/Journeyman-Electrician--Onsite--Full-Time-_REQ-5080
Copyright ©2022 Jobelephant.com Inc. All rights reserved.

Posted by the FREE value-added recruitment advertising agency
jeid-64c79c0a489d42479bf044b0fc92d335