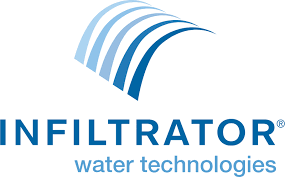 Winchester

,

Kentucky

40391
Job Description

Overview


Why IWT?
Infiltrator Water Technologies (IWT), is the leading provider of engineered plastic chambers, synthetic aggregate leach-fields, tanks, and accessories for the onsite wastewater and storm-water industries. Most of IWT products are made of 95% recycled material, making us a leader in the use of "green materials". As a leader we are devoted to sustainability through recycling plastics and energy conservation. Each year Infiltrator purchases 75,000 tons (68,038,856 kg) of post-consumer and post-industrial thermoplastics that might have otherwise been landfilled. In regard to energy, the production and installation of our wastewater treatment systems consumes 85 percent less electricity and emits 40 percent less carbon than conventional systems. In addition to our commitment to the environment and creating innovative products, we are dedicated to positively contributing to communities across the United States and Canada.
At IWT we believe that people are our most important asset. IWT promotes a challenging work environment that allows for personal development and independence. Strong relationships between and among employees achieves the best results while working as a team. With 8 locations across the country and a company-wide dedication to innovation, there are many opportunities to join our strong, supportive and successful team.
Responsibilities
Responsibilities Include:
Capable of troubleshooting and repairing various machinery, equipment, and facility structures to support the operations of the facility and the production process.

Troubleshooting includes large hydraulic pumps and valves powered by up to 1000 hp motors. Electrical ranges from 115V-480V and air compressors and valves to support molding machines.

Perform process troubleshooting to assist the production department with processing of quality parts in an injection molding setting.

Perform preventive and predictive maintenance on plant equipment according to prescribed schedules and procedures. Various equipment such as motors, pumps, hydraulics, and cylinders.

Provide leadership and training to technical associates within the facility when necessary.

Able to assist the department in developing improvement projects in support of a more predictive and preventative maintenance team.

Capable of performing welding, small fabrication and designs to correct root cause failures when needed or assigned.

Able to work in a team setting, self-motivated, productive without direct supervision.
Qualifications and Requirements:
3-5 years of experience in plastic injection molding and or hydraulics in a manufacturing setting as a maintenance technician required.

Preferred maintenance background to include hydraulics, electronics, pneumatics, machining, welding, electrical and print reading with service history. Emphasis on hydraulics or plastic processes.

Knowledgeable with the use of computers (MS Office Suite), CMMS Software, 5S and Lean methodology preferred.

High School Diploma Required.

Associates Degree in Industrial Maintenance Technology or related field preferred.

Ability to work 12-hour shift on a 2/2/3 schedule

Qualified candidates must be able to work 7:00pm-7:00am
Apply Here
PI120949172
Preferred Years Of Experience:
2
Year(s)
Education Required:
2 Year Degree - AS
Employment/Position Type:
Full Time