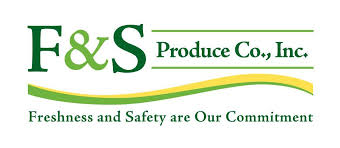 Vineland

,

New Jersey

08360
Job Description
F&S Produce Company, Inc. is centrally located in Southern New Jersey enabling access to an estimated 100 million consumers. Our 125,000 sq. ft. facilities process over 100 million pounds of produce annually for our retail, food service, and industrial customers alike.
For the past 30 years, we've been perfecting our production and safety processes to become the finest quality provider of fresh-cut fruits and vegetables in the Eastern United States. As a leader and innovator within the industry, we've delivered these principles to everything from restaurants and convenience store chains to supermarket prepared food operations, and numerous other high-volume food industries.
F&S Produce Company has cultivated a tradition of success through dedication and innovation.
We are seeking an enthusiastic problem solver, team player with strong communication and interpersonal skills to join our team as an INDUSTRIAL MAINTENANCE MECHANIC, in the Food Manufacturing industry.

The Industrial Maintenance Mechanic is responsible for conducting machine setup, troubleshooting, repairs, preventative maintenance service and ongoing maintenance support for all plant equipment and facilities. All interactions, work flow, productivity levels, and quality standards are implemented with a Customer Service" approach with both internal and external customers. This role contributes to continuous process improvement efforts to reduce downtime and cycle times, gain improved efficiencies, and eliminate waste within the processing environment while supporting a work environment that reflects a commitment to protecting the health and safety of employees, food safety and quality of products.

Principle Duties & Responsibilities:

Troubleshoots and resolves equipment malfunctions, to include electrical (24-480V), hydraulic, and pneumatic systems, motors, variable frequency drives, various pumps, valves, baggers, etc.Performs typical maintenance tasks to support operations and plant functions.
References machine operation and maintenance manuals to perform scheduled and unscheduled periodic maintenance and/or cleaning of equipment and machines.
Performs repairs to machines involving machine guarding, bolt replacement, breakdowns due to mechanical wear and basic plumbing. Welds machine components.
Performs preventive maintenance tasks such as lubricating parts, drives chains, etc. Completes established preventative maintenance duties on a daily basis and records in written maintenance management system.
Maintains the work area, equipment, in a clean and orderly condition. Follows prescribed safety regulations. Identifies and resolves potential safety hazards.
Assists in the installation of new production equipment or modification of existing equipment.Handles installations, including hooking up air, water, gas and the alignment and leveling of equipment.
Assists in set up, changeover, and startup of production lines.
Provides adequate training for personnel on proper equipment usage.
Analyzes and resolves work problems, or assists team members in solving work problems. Advises management on significant maintenance trends affecting the facility and proposals for improvement.
Responsible for requesting adequate materials and supplies for the maintenance function.
Performs duties in compliance with safety rules, standard operating procedures and good manufacturing practices.
Qualifications:
Minimum of 3 years of industrial maintenance experience in a food processing plant highly preferred.
Strong technical background and training education with practical experience in plant maintenance.
Ability to troubleshoot equipment including industrial electric, three phase power, control circuits, VFDs, PLCS, etc.
Ability to weld using various methods – MIG, TIG, Arc, etc.
Familiarity with steam boiler systems.
Good verbal and written communication skill.
Must be able to lift/carry a minimum of 50 lbs on occasion.
Must be able to work in a climate that varies in temperature including working outdoors in all weather conditions.
Must be able to stand for extended periods of time during working hours.
High School diploma or equivalent.
We have several openings for 1st and 2nd shifts at our Vineland locations


We offer a competitive compensation and benefits package


At F & S Produce, we strive to build a diverse workforce through equal opportunity employment that embraces and leverages the differences each individual has to offer. Equal Employment Opportunity Employer of minorities/females/disabled/veterans.
Apply Here
PI129868334
Preferred Years Of Experience:
2
Year(s)
Education Required:
High School
Employment/Position Type:
Full Time
Travel:
Up to 10% Travel