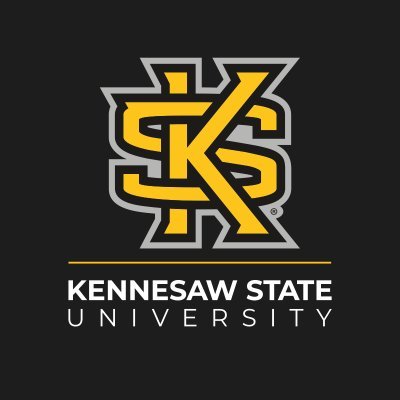 Job Description
Electrical Technician
Job ID:
251168
Location:
Kennesaw, Georgia
Full/Part Time:
Full Time
Regular/Temporary:
Regular
About Us
Find your wings at KSU!
Are you ready to join a community leading in innovative teaching and learning? Kennesaw State University is one of the 50 largest public institutions in the country. With our growing enrollment and global reach, we are enjoying increased prominence among Georgia's colleges. We offer more than 150 undergraduate, graduate, and doctoral degrees to over 43,000 students. Our entrepreneurial spirit, high-impact research, and Division I athletics also draw students from throughout the region and from 92 countries across the globe. Our university's vibrant culture, diversity, career opportunities, and rich benefits make us an employer of choice. We are searching for talented people to join our mission. Come to KSU and find your passion.
Location
Our Kennesaw campus is located at 1000 Chastain Road NW, Kennesaw, GA 30144.
Job Summary
Responsible for all aspects of the installation, maintenance, inspection, operation and repair of electrical systems.
This position will work day shift, 7:00am - 3:30pm.
Responsibilities
1. Inspects buildings, fixtures, machines and other structural and/or mechanical units, noting need for repair, performs minor and preventative maintenance
2. Assists other technicians on emergency and corrective maintenance
3. Performs maintenance work including detection and correction of mechanical systems
4. Troubleshoots and maintains electrical systems and life safety systems
5. Works on active systems, energized and de-energized equipment in compliance with NFPA and other regulatory safety standards
6. Maintains a clean and safe work environment
7. Accurately maintains equipment inventory and historical records
Required Qualifications
Educational Requirements
High school diploma or equivalent
Other Required Qualifications
Current, valid and unrestricted Georgia driver's license
Required Experience
Two (2) years related work experience in electrical, mechanical and life safety systems
Preferred Qualifications
Additional Preferred Qualifications
ICC Electrical Inspectors Certification (Active)
ICC Electrical Plans Examiner Certification (Active)
Electrical Journeyman License State of Georgia (Active)
Proposed Salary
The budgeted salary range is $19.11 to $21.63 per hour. Offers are based on relevant experience.
Comprehensive benefits to include Medical, Dental, Vision, 13 paid holidays, vacation, generous retirement plans, tuition waiver, wellness options, and much more! Visit hr.kennesaw.edu/benefits.
Knowledge, Skills, & Abilities
ABILITIES
Able to operate and work in extreme temperatures and heights including aerial lifts and ladders
Able to work with and maintain hand tools in a safe manner
Able to use and understand all meters/test equipment related to electrical maintenance
Able to read and interpret blueprints, schematic drawing charts and technical instructions
Able to understand and comply with building, electrical, fire, and plumbing codes and other technical standards and specifications as required
Ability to safely handle, dispose, and document chemicals
Ability to adapt to changing work environments
Ability to build upon existing knowledge in technical application of maintenance work
Able to handle with multiple tasks or projects at one time meeting assigned deadlines
KNOWLEDGE
Knowledge of confined space entry procedures
Knowledge of universal waste disposal procedures and documentation
Knowledge of NEC, NFPA and other regulatory codes
Knowledge of appropriate safety standards including occupational hazards and necessary safety precautions in the use of tools and equipment
Knowledge of Ashrae standards
SKILLS
Excellent interpersonal, initiative, teamwork, problem solving, independent judgment, organization, communication (verbal and written), time management, and project management
Basic knowledge of computer applications and programs associated with the position (i.e. Microsoft Office suite)
Strong attention to detail and follow up skills
Strong customer service skills and phone and e-mail etiquette
Equal Employment Opportunity
Kennesaw State University is an Equal Employment Opportunity/Affirmative Action Employer. It is the policy of Kennesaw State University to recruit, hire, train, promote and educate persons without regard to age, color, disability, ethnicity, gender, national origin race religion, sexual orientation, or status as a protected Veteran. Kennesaw State University is a participant in the Employment Eligibility Verification Program (E-Verify) effective October 15, 2007. Participant ID: 61415
Other Information
This is not a supervisory position.
This position does not have any financial responsibilities.
Yes, this position will be required to drive.
This role is considered a position of trust.
This position does not require a purchasing card (P-Card).
This position may travel 1% - 24% of the time
This position does not require security clearance.
Background Check
Standard Enhanced + DMV
9 Panel Lab Drug
Per the University System of Georgia background check policy, all final candidates will be required to consent to a criminal background investigation. Final candidates may be asked to disclose criminal record history during the initial screening process and prior to a conditional offer of employment. Applicants for positions of trust with screening results which confirm a disqualifying criminal history will be immediately disqualified from employment eligibility.
All applicants are required to include professional references as part of their application process. Some positions may require additional job-based screenings such as motor vehicle report, credit check, pre-employment drug screening and/or verification of academic credentials.
https://www.usg.edu/hr/assets/hr/hrap_manual/HRAP_Background_Investigation_Employment.pdf
To apply, visit https://careers.hprod.onehcm.usg.edu/psp/careers/CAREERS/HRMS/c/HRS_HRAM_FL.HRS_CG_SEARCH_FL.GBL?Page=HRS_APP_JBPST_FL&Action=U&FOCUS=Applicant&SiteId=43000&JobOpeningId=251168&PostingSeq=1
Copyright ©2022 Jobelephant.com Inc. All rights reserved.

Posted by the FREE value-added recruitment advertising agency
jeid-aeb1c7c75ceb9944b32e822a2707b3dc
Preferred Years Of Experience:
2
Year(s)
Education Required:
High School